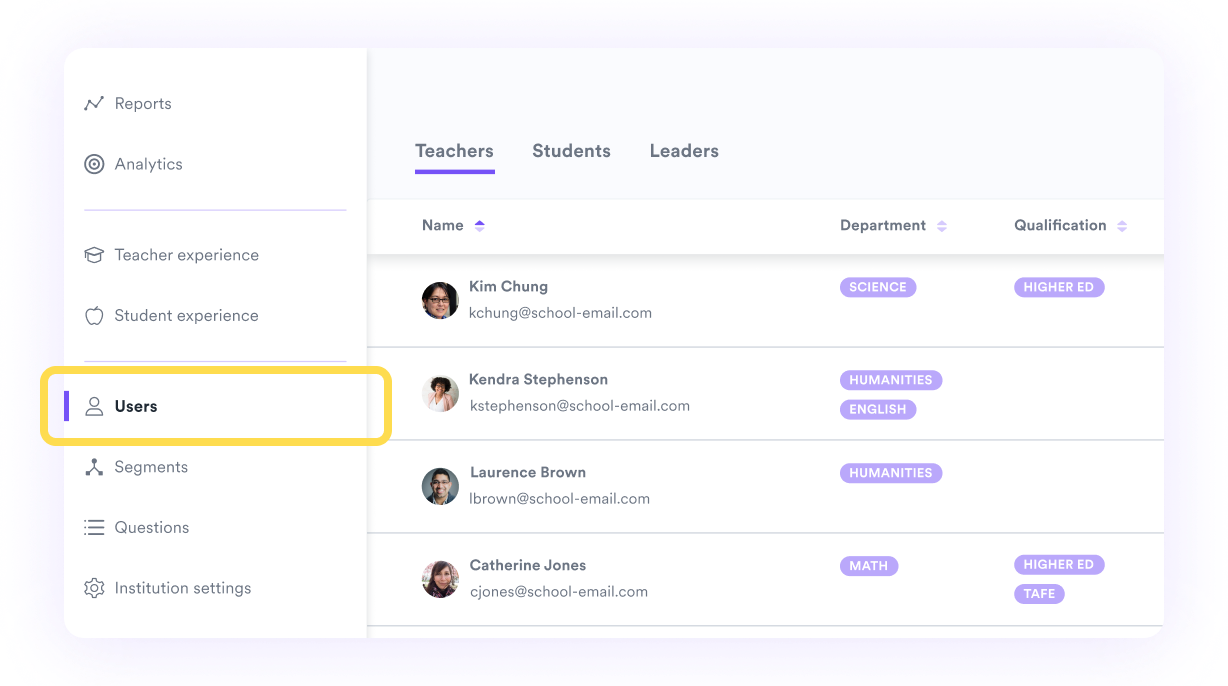 There are 4 types of user license:
Student

Teacher

Leader

Super Administrator / Super Admin (set by Customer Success team when onboarding)
Here you can view users in your school/institution as either teachers, students or leaders.
Add or remove users
To add new users click the member button
Contact us to remove users from your account
Contact us to change a user role
There is information here about whether teachers have used the template questions, and if students have provided a response, indicated by a tick. There is no individual content from responses or questions.
We only show a maximum of 5 ticks for each user, and then we show a "+" symbol if they've completed more than 5 questions.
There is a function to sort by year, and export this data to a .csv file. Default view is all years.