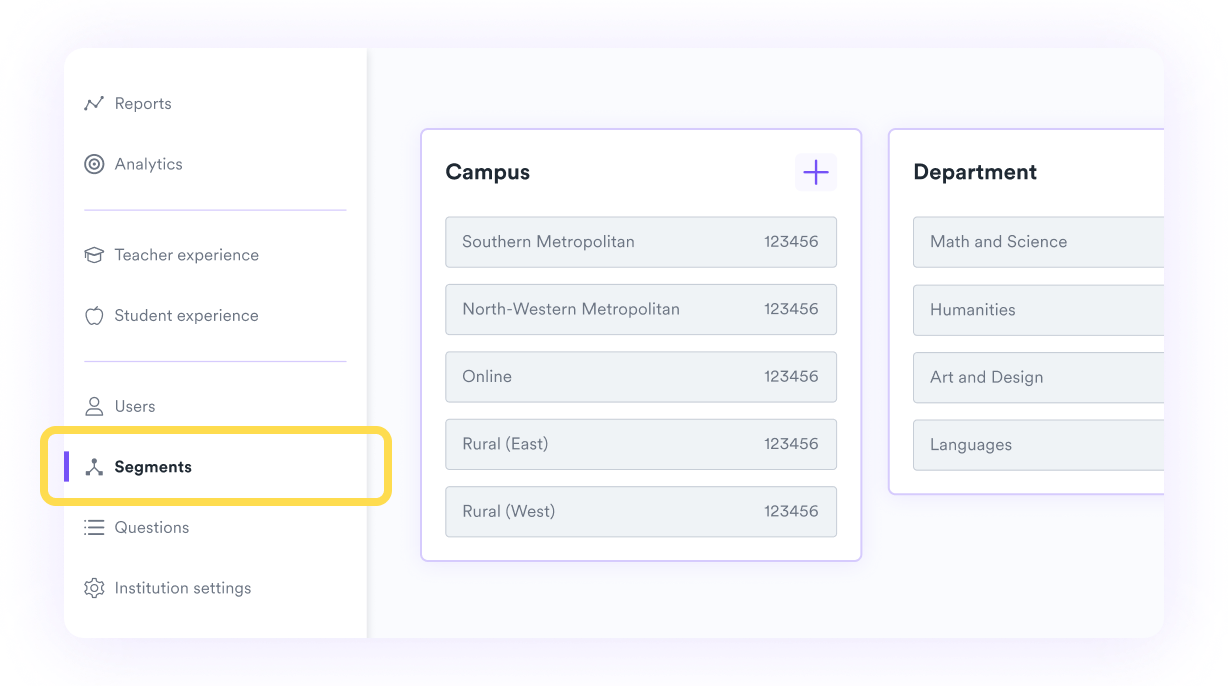 Segments allow you to add cohorts based on campus, department, faculty, or any other group of students and teachers that is appropriate for your school/institution context. These are setup with your Customer Success manager during onboarding.
Editing segments
Create a new category of segments by clicking 'Create Category'
Create a new segment in each category by clicking 'Add Segment'
Reorder segments by clicking the small up/down arrows next to the segment
Then drag and drop the segments in the preferred order and select Done
Delete segments using the rubbish bin icon next to each segment
How are segments selected?
When teachers join your institution during sign-up, they will self-select their appropriate segments. Students in those teachers classes then become a part of that segment.
The segments allow you to:
Create analytics categories to break down template question usage data per segment
Target student and teacher experience questions to individual or combination of segments