Auto-close
You can opt to auto-close a question after a selected period of time. Closing a question means it is live in students accounts for a period of time, and once closed, it won't appear to your students who have not answered it yet. Having too many live questions in a students' account can be confusing so we suggest keeping it to a few at a time.
The option of when to close will be available when you Ask question; enter or select your question; and proceed to the preview screen.
Select when you would like your question to close: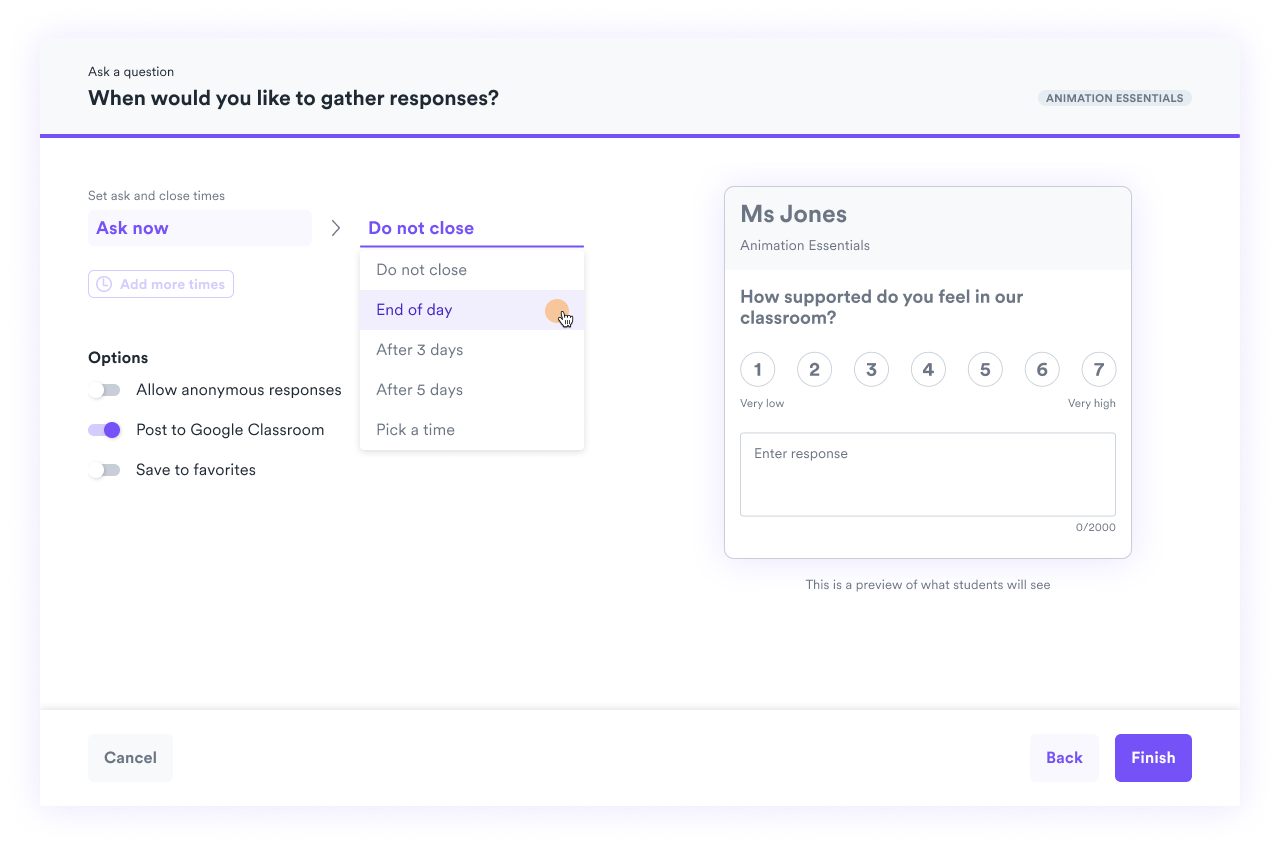 You then may want the question to become live again at a certain time (say the end of next week's class). Closing and asking again means students will respond again, but you'll have two separate time period for that question to compare. This is a great way to track class or individual progress over time. To do this, use ....
Repeat question
Select to have your question re-open at a certain time.
Use this feature to save time with question automation, having a question live in student accounts at chosen intervals. This is perfect if you would like to compare results to the same question over time, by filtering by round.